Solutions for Retail and Promotional Markets
Custom products, custom manufacturing and more
Because we own our own factories, we have powerful manufacturing and customization capabilities. Need custom products or help getting ready for retail? We're your company.
Custom promotional products of all kinds
Get ready for retail with barcodes, hang tags and more
Products produced and customized in our own facilities
Our offering of products and services is perfect for a variety of markets, but the promotional and retail markets are an area of particular expertise for us. Why? It's simple: our manufacturing capabilities, product offering and industry expertise come together to make us the perfect partner for promotional or retail products suppliers of all kinds.
We know that the promotional and retail markets have unique needs. Custom products must be eye-catching and of the highest quality, shipments must be prompt and on-time, custom components need to be precise and the customer service must be top-notch. The good news: the previous sentence describes Brady People ID perfectly.
Brady People ID is an excellent partner for all kinds of promotional and retail outfits, including marketing agencies, retail suppliers, original equipment manufacturers, ASI suppliers and more. Why? Read on to see what we can do for you.
We own and operate our own factories, giving us unbeatable manufacturing capabilities
Plenty of suppliers claim to "own" their own factories. However, digging deeper may reveal that many of these outfits outsource production of their goods, sending them off to someone else's factory for production. Not at Brady People ID.
Our factories: As a unit of Brady Corporation, the factories where our goods are produced are actually ours. No, really: look at the photos below. That's our logo on our machines, and our workers manning the machines. Unlike other companies that might send your goods off to a third-party, we manufacture the majority of the products we sell in our own facilities in China, Mexico and the United States.
Quality and security: Because we maintain control over the manufacturing and customization processes from start to finish, we're able to maintain consistent quality across our product line. Also, for custom goods, we'll be the ones handling intellectual property, like logos or trademarked slogans. This provides added peace of mind for suppliers and their customers, eliminating concerns about unknown entities possessing sensitive files or information.
Shipping and logistics: At Brady People ID, we work hard to make sure our products are of the highest quality and arrive on time. We offer drop-shipping directly to end users, meaning a supplier's customer can order custom goods and get them in the mail without the supplier ever having to touch the box. It doesn't get much easier than that.
U.S. standards, overseas: Our factories adhere to strict American standards, including OSHA Operational Regulations, RoHS and REACH Compliance Requirements, ISO 9001 certification and third-party reporting on air and water pollution. We also subject our factories to independent inspections and audits by several retail and wholesale customers to ensure we continue to operate at the highest standards possible.
Take a look inside our Xiamen factory, one of several Brady People ID facilities across the world
We eat, sleep and breathe custom products
At Brady People ID, we love custom products. We do our own customization in our factories in Xiamen and Tijuana.
We're always looking at ways to create better custom products, including investing in new technology.
Broad offering: We manufacture and customize thousands of different SKUs, providing something for everyone. Brady People ID will provide you and your customers with custom lanyards, custom badge reels, custom badge holders and even custom shoelaces! Yes, shoelaces. We are a one-stop shop for custom promotional products.
Handled by professionals: Each custom product we produce is reviewed by a member of our in-house graphic design team for guaranteed quality. We don't just take an image and slap it on the lanyard. Instead, our team will optimize your artwork and ensure that it looks as professional and eye-catching as possible.
Something for everyone: Because our product offering is so expansive, we are able to offer something to suit a variety of needs. We've created custom lanyards for professional sports teams, custom badge reels for large corporations and custom badge holders for marketing and promotions.
See for yourself: Our custom capabilities are unrivaled
Custom retail packaging: We can help you get ready to hit the shelves
It's a familiar position for suppliers: they've got the products, but need help getting them onto store shelves. Logistical issues, like packaging or barcodes, are often overlooked when suppliers are getting ready for retail sale. Brady People ID can help cross that obstacle off your list with our offering of retail and packaging solutions.
Pack it up: We can create custom packaging for you, including boxes, labels, blister packs, product hang tags and more. This packaging can be done when your order is shipped, allowing you to receive product that is truly retail ready.
Ready to track: We can assist you by adding trackable and sequenced UPCs (universal product codes) to your packaging, making it easier for the products to be entered into a store's system once they arrive. Products will arrive ready to pass through checkout!
Our facilities, your brand: Brady People ID will serve as your branding partner, adding your own unique branding to your products. Whether it's adding your logo to a cardboard hang tag or adding a label with your logo to a custom lanyard, we've got you covered. With us, your brand will always be present.
Have an idea? We're there for you, from inception through production
You already know that our manufacturing capabilities allow us to produce quality stock and custom goods. However, we can also put those capabilities to use in another way: by bringing your idea to life.
Development and support: Because of our factories, our team members have a wealth of experience bringing products to life. If you have an idea that you'd love to see in the market but aren't quite sure how to get there, let us know. We'll work with you to overcome obstacles, handle the logistics and get your product out there.
The whole or a part: We manufacture a variety of components in our factories already, including things like lanyard end fittings, clamps and clips. If you think you have a product that would work well with one of our components, we can work with you to bring the two together to create a great new product. Your idea doesn't have to be revolutionary for us to want to help.
We'll see it through: We aren't interested in being a distant consultant. If you work with Brady People ID and our new product development process, we're in it for the long haul. We'll see your product or idea through, from inception and early sketches to finishing touches and putting it in a package. We're there for you every step of the way.
Ready to get started or interested in getting some more information?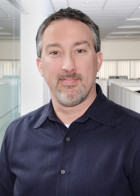 Whether you're interested in teaming up with us to create a new product or would just like some more information on what we can do for you, we're excited to hear from you.
We have a dedicated sales solutions specialist specifically for your market: Carl Forbes, our Retail and Promotional Markets Manager. Carl has years of experience working with clients in retail and promotional markets of all kinds. From questions about how to get your product ready for retail to the best type of lanyard for a giveaway, Carl is your guy.
For more information on our products and services, please fill out the form below or contact Carl directly. Carl can be reached via phone at 800-528-8005 x3122 or via email at Carl_Forbes@bradypeopleid.com.
Your Contact Information
* All fields are required!